Many times when students hear the word "study," the first emotion to rise is dread. Studying is often correlated with long hours and hassle.
In this episode, Dr. Thomas F. Lewis (an Assistant Professor of Accounting for the School of Business) shares his perspective on studying, preparing for class and having the right mindset from a faculty point of view. Tune in for awesome advice on studying smarter instead of harder.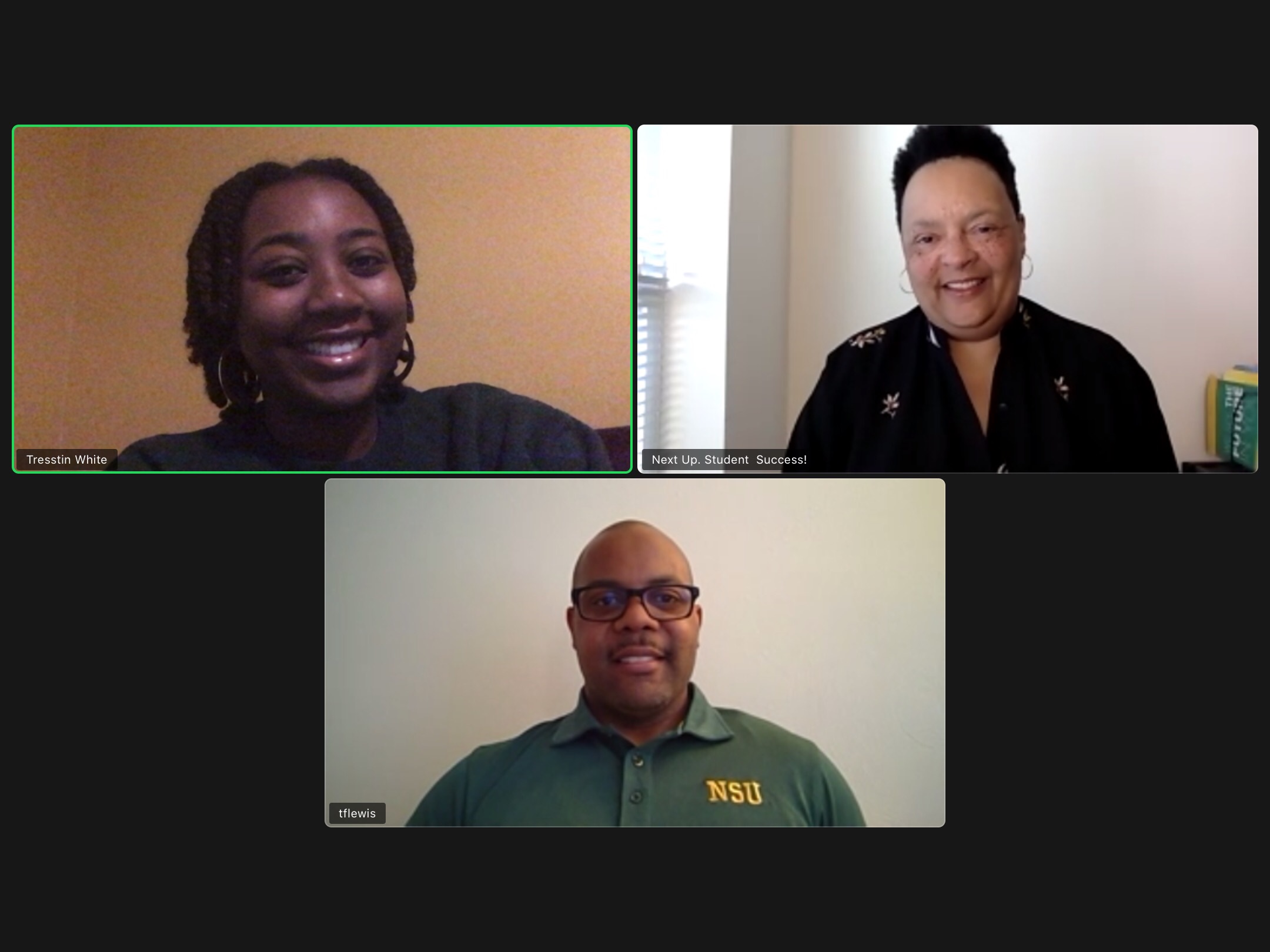 tips tease
Get comfortable being uncomfortable. Being uncomfortable is one indicator of growth! 
Also, we have rules for a reason. Follow the rules that each professor sets to be successful in their class.
tools
Mentioned in the Episode
(not an endorsement)
Google (as an extra resource)
Required Textbook (primary resource)
Pearson Learning (supplemental resource IF this is the publisher)
credits
This episode was hosted by both Dr.Mebane and Ms. White and produced by Ms. Tresstin White, with an assist from Dr. Felicia Mebane.
Photo: L to R. Ms. Tresstin White, Dr. Thomas L. Lewis and Dr. Mebane. Screenshot taken by Ms White.