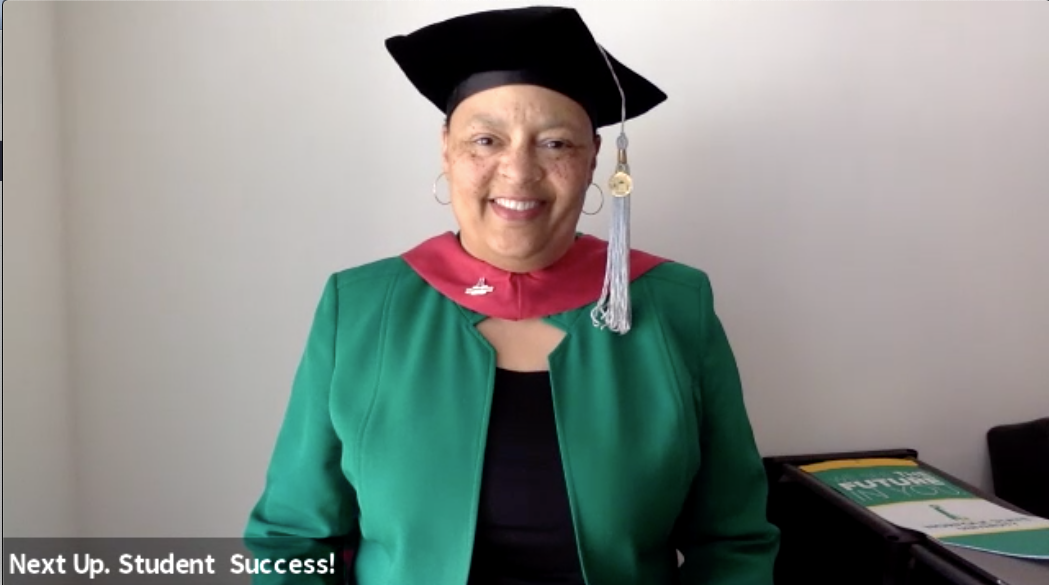 ScreenThis episode is a special and unique tribute to NSU's May 2020 graduates. For insight into the NSU experience, listen to inspirational and heartfelt thank you and congratulatory messages. As our Student Government Association emphasized this year, being at NSU is a family affair and these messages showcase that.
Guests
May 2020 Graduates (in order)

Linei Woodson, SGA President, 2019-20

Amari Holmes

Nile Price

Ja'Quan Jones

Patsy Douglas
Elisha Chestnut
Kelvin Shubert
Lathea Robinson
Ceara Warren
Charmoni Turner
Devin Jefferson
Jacqueline Horton
Lakeshia Whitley
Shervonne Banks
Sharon Young, MSW
Tia Monet Flores
Office of Academic Engagement (in order of congratulations)
Dr. Andrea Neal, Associate Vice Provost
Mrs. Sheryll Heard
Mr. Theophilus Clark
Dr. Robin Marable
Ms. Carrie Brown
Ms. Kyra Amos
Ms. Angel Eason
[Photo Credit: Dr. Mebane. Screenshot taken by Dr. Mebane.]
Next Up. Student Success! is presented by the Office of Academic Engagement at Norfolk State University.