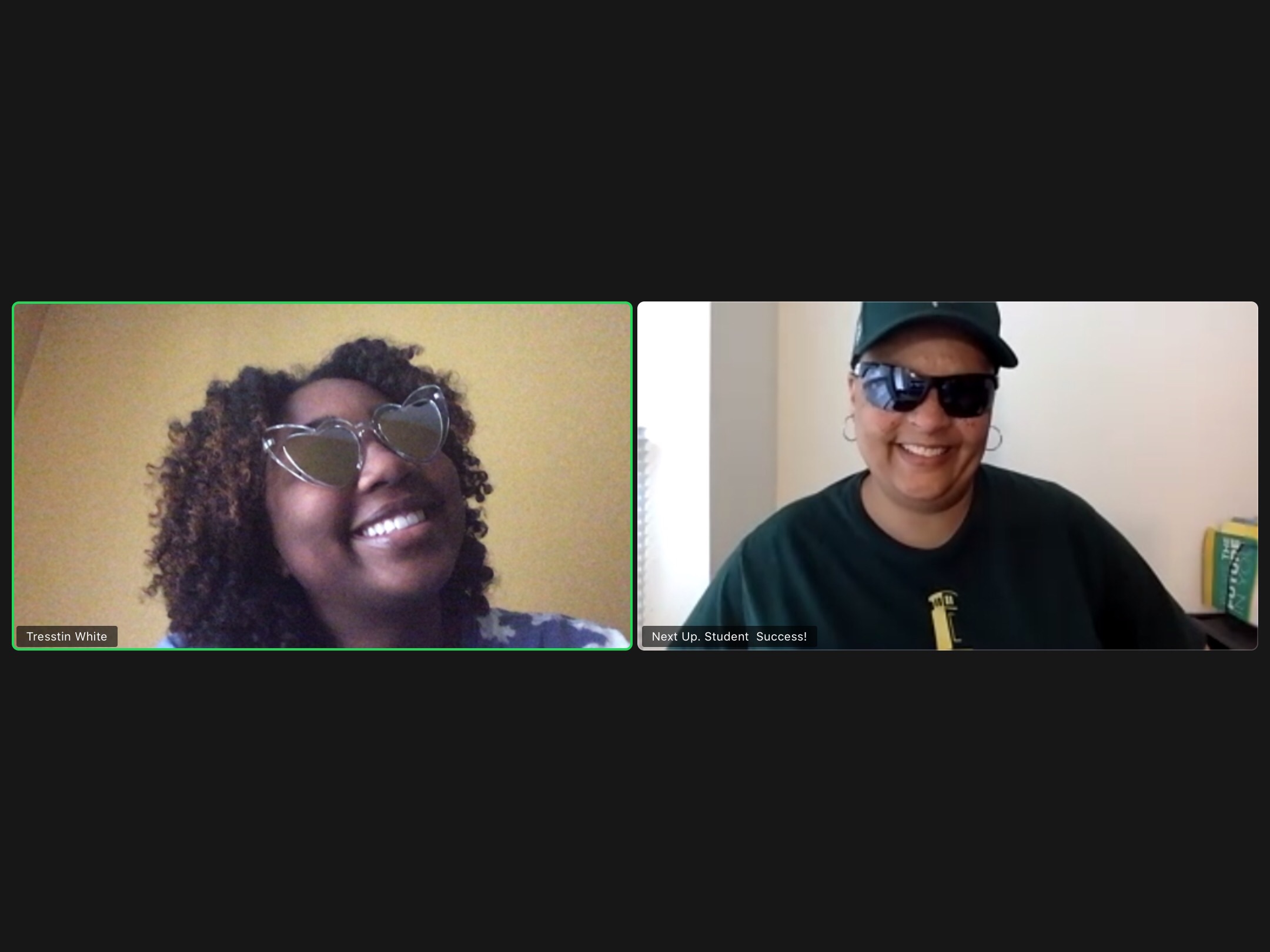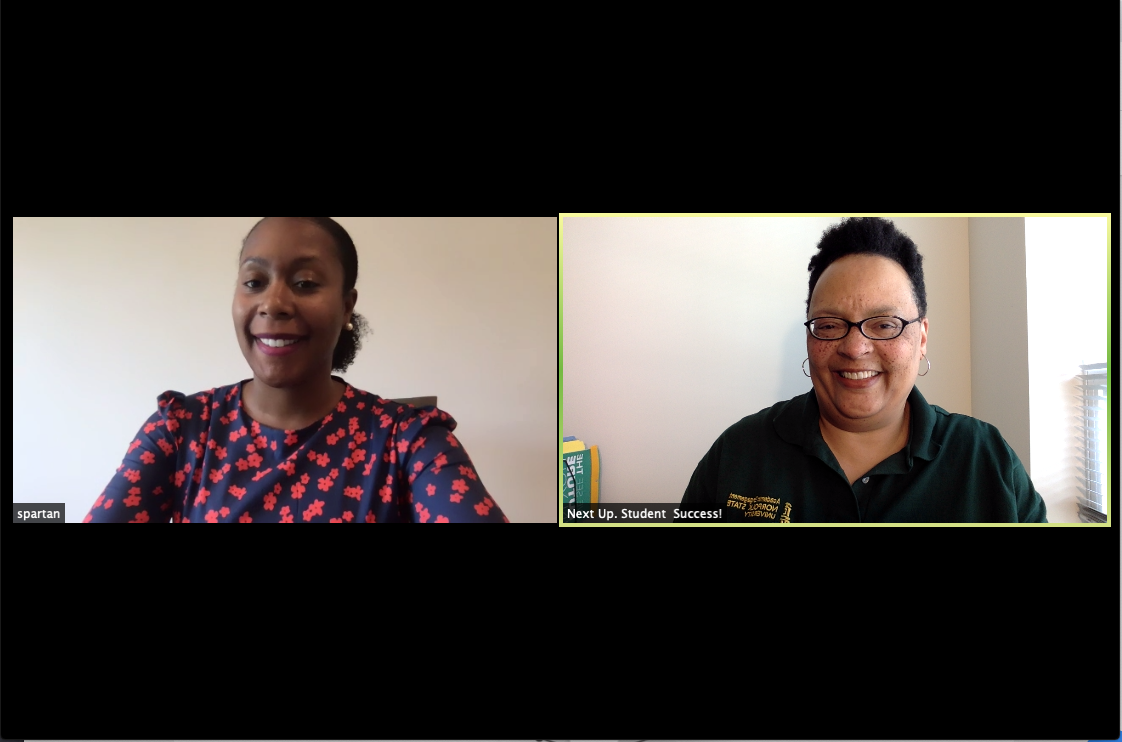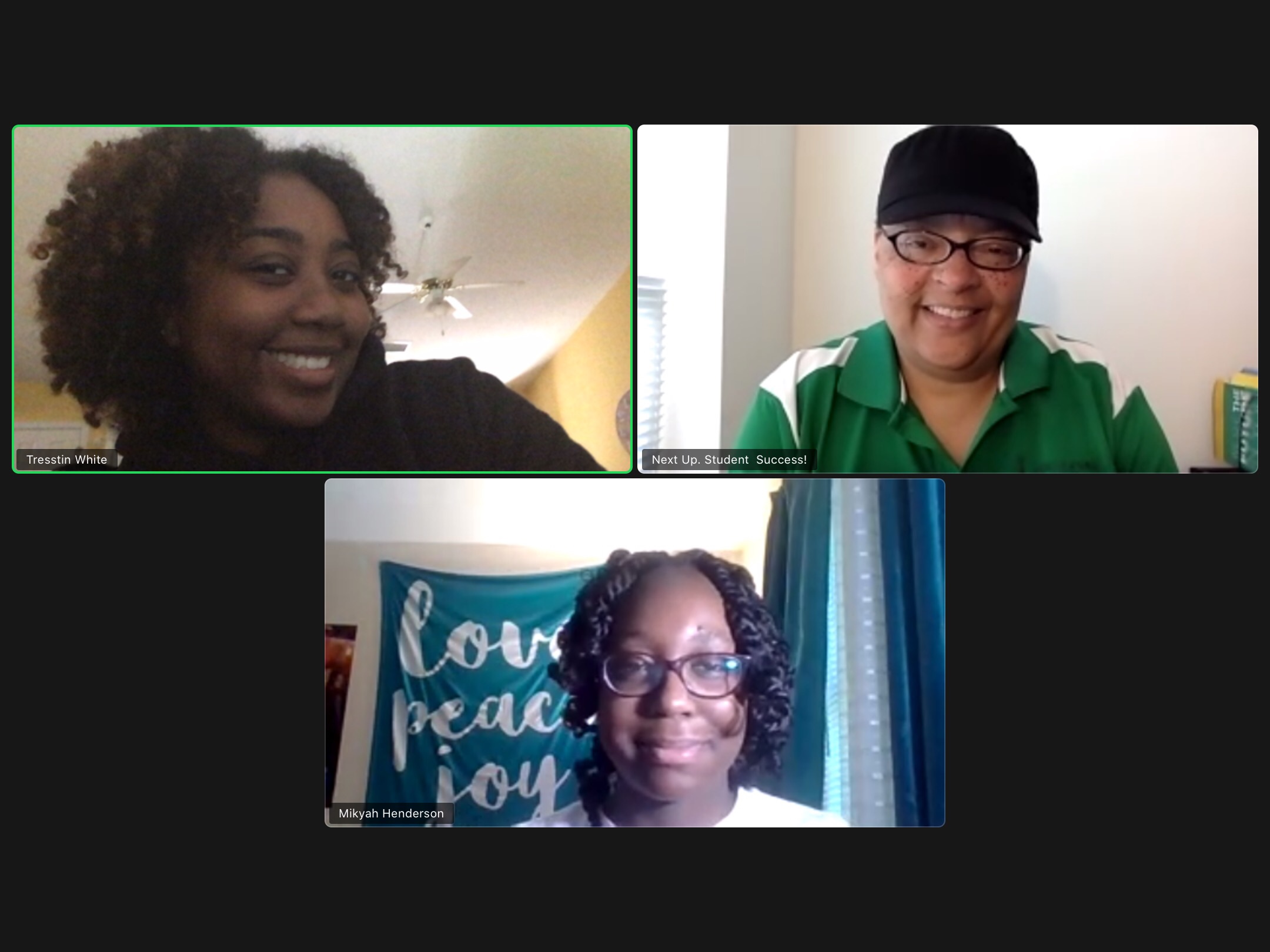 Season two starts with a two part episode focused on the best of season one and ideas and plans for season two.
This season we promise to build on our success and try new approaches. For example, our very first segment of the new academic year features two students: Tresstin White, a podcast producer and host, and Mikyah Henderson, a senior English major. In the second segment, Dr. Mebane continues her conversation with Dr. Andrea Neal, Associate Vice Provost for the Office of Academic Engagement.
TIP TEASE: Follow the podcast to meet faculty and staff dedicated to student success.
[This episode was produced by Dr. Felicia Mebane and Ms. Tresstin White.]
[Photo Credit: L to R, Tresstin White and Dr. Mebane. Screenshot taken by Ms. White.]
[Photo Credit: L to R, Tresstin White, Mikyah Henderson and Dr. Mebane. Screenshot taken by Ms. White.]