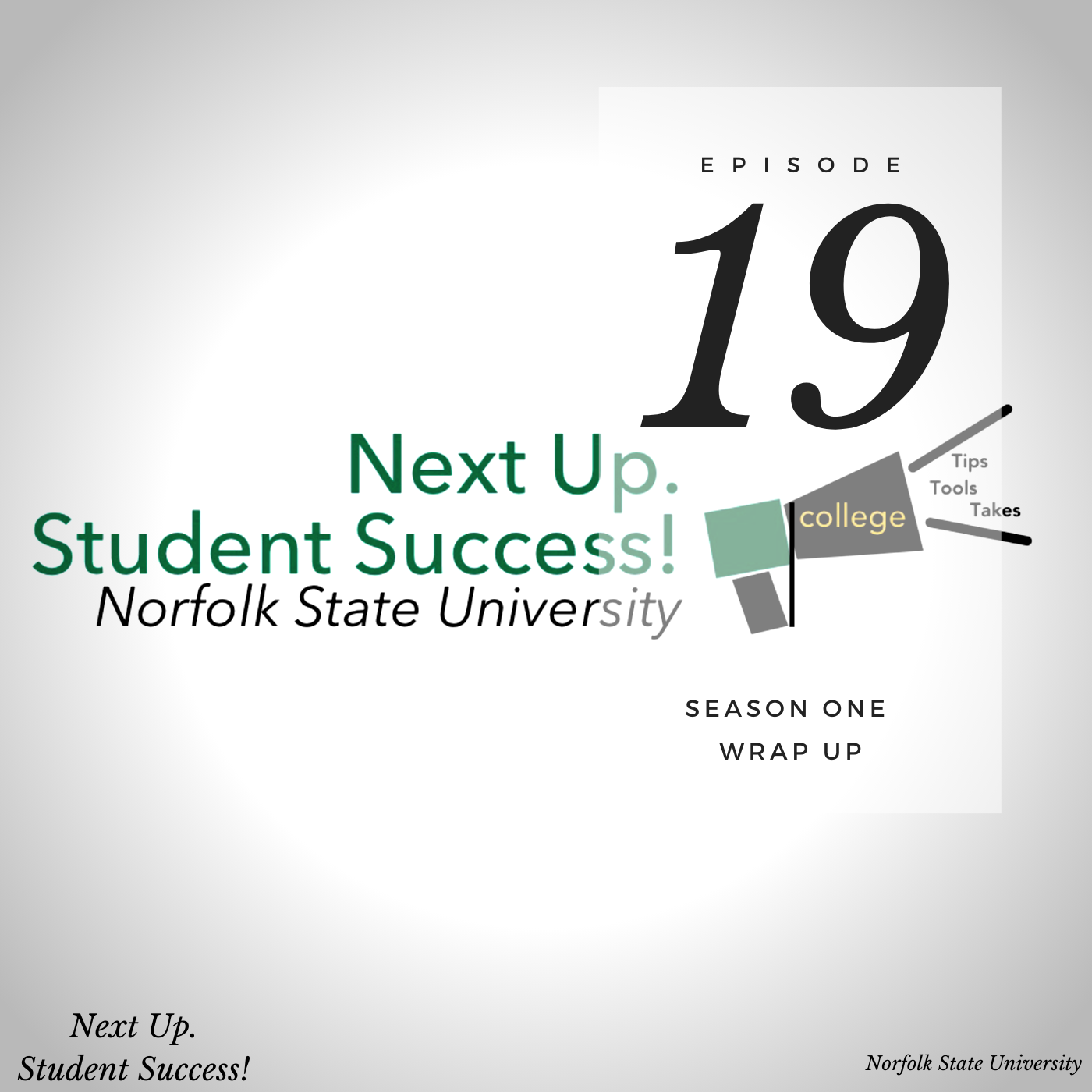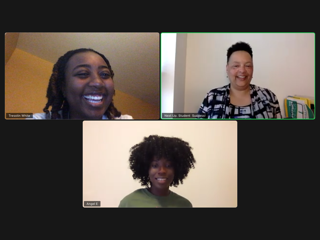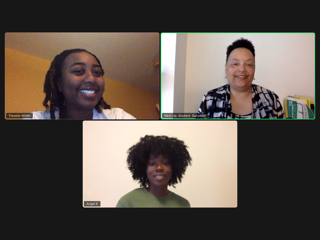 The first season of Next Up. Student Success! encompassed many topics, discussions and guests. We officially launch on March 23, 2020 and hit the ground running ever since.
In this episode, each of the three current producers reflects on their experience from Season One. TEASE: There are a lot of thank you for faculty and staff participants!
And, thank you to all of our listeners! One of the most popular episodes from our first season was on finals preparation. We look forward to a new season with a continued focus on practical tips for each phase of each semester. 
Season Two starts on July 5, 2020. Remember to catch new episodes on this website or your subscription each Sunday at 12 pm EST. You can also join us at 2 pm EST on our social media accounts. Today (June 28, 2020) we will talk about our favorite episodes from Season One. Let us know about yours!
[Photo Credit: L to R, Tresstin White, Ms. Angel Eason and Dr. Felicia Mebane. Screenshot taken by Ms. White.]