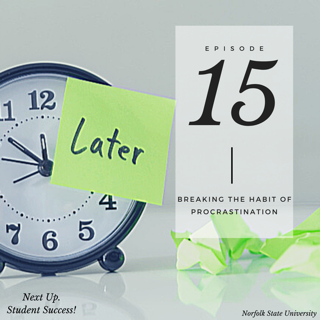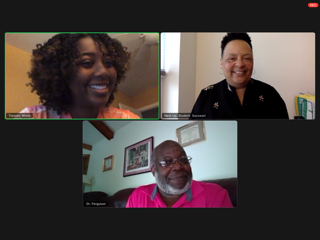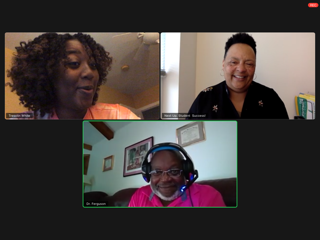 Our success approach is to begin this series on starting success habits by focusing on a major one: procrastination. When thinking about a common that needs to be improved, procrastination is the first to come to mind and one of the most popular challenges among students.
This episode features our first department chair: Dr. Larry Ferguson. As the chair for Secondary Education and School Leadership in the School of Education, Dr. Ferguson has wonderful advice for both faculty and students concerning how to keep students motivated and focused. Tune in to hear stellar advice for your journey of self improvement through Dr. Ferguson's captivating narrative.
CORRECTION: Dr. Ferguson is the second faculty member from the School of Education to be featured on this podcast. Dr. Burwell ("Meet Learning Communities") is based in the department of Exercise Science in the School of Education.
TIP TEASE: Interest sparks motivation which ends procrastination!
TOOL TEASE: The NSU online library has links to project planning and assignment scheduling apps!
Remember to catch us on the website each Sunday at 12 pm EST, which is when we will post a new episode, and at 2 pm EST, when we will be available on our social media accounts to engage with listeners (and other fans).
[Photo Credit: L to R, Tresstin White, Dr. Larry Ferguson and Dr. Mebane. Screenshot taken by Ms. White.]