Whether online or on campus, etiquette helps professors and students establish expectations for engagement. Now that online learning is the "new normal," tune in to discover how to be successful with your own class management and start your professional development and why it is important.
This episode features Dr. Denelle Wallace, Associate Dean for the School of Education. Part of her expertise is teaching prospective teachers how to work with students to create productive and respectful environments that support learning.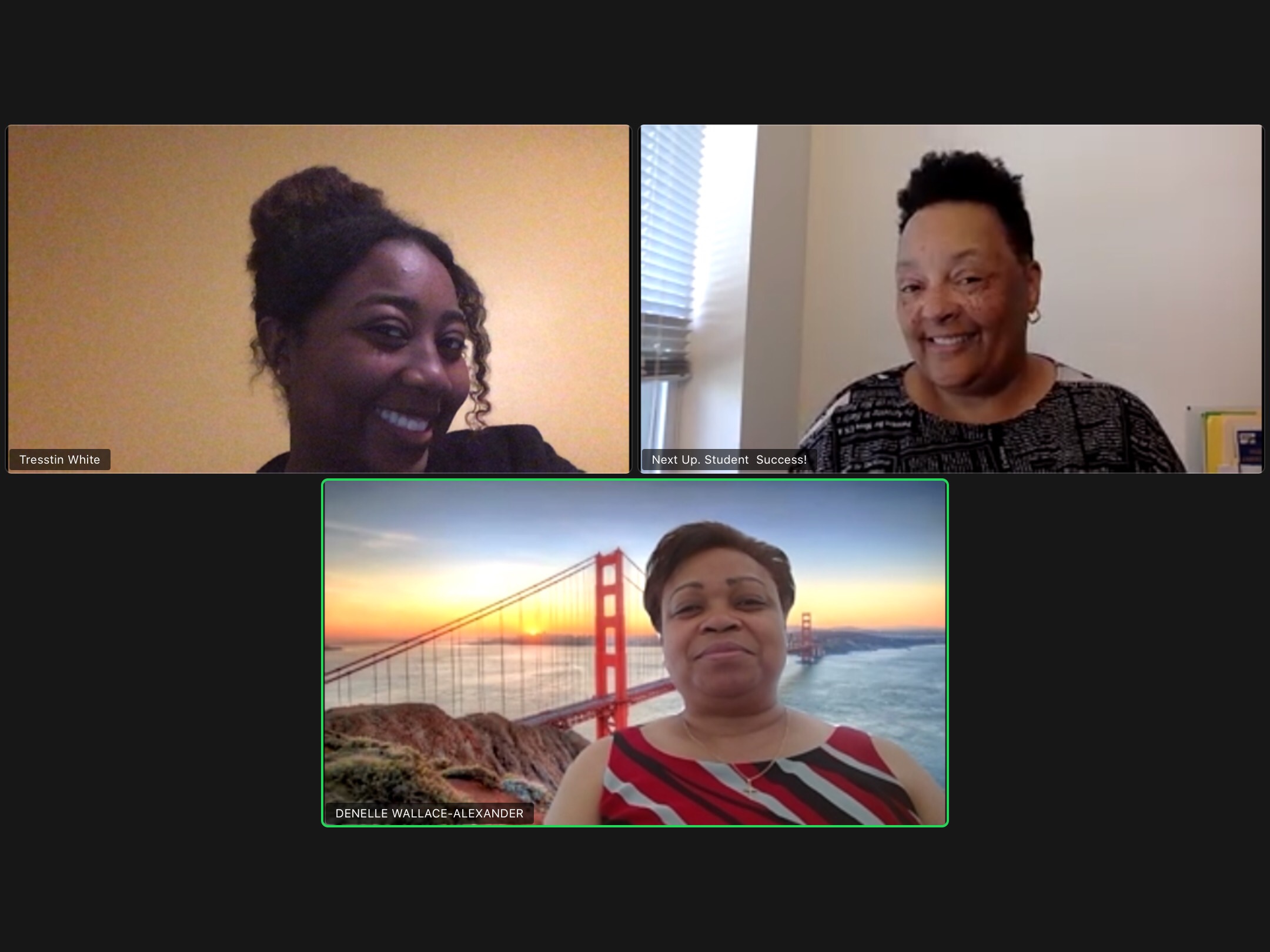 tips tease
Treat online class as if you were still in person
Do not become a distraction for other classmates
Practice good etiquette now to gain skills for your professional development
tools
Mentioned in the Episode
The class syllabus
University and state policies
The Golden Rule
NOTE: Links to resources outside of NSU are not an endorsement.
credits
This episode was hosted by Dr. Mebane and Ms. White and produced by Ms. Tresstin White with an assist from Dr. Mebane.
Photo: L to R. Ms. Tresstin White, Dr. Wallace and Dr. Mebane. Screenshot taken by Ms White.
Next Up. is sponsored by the Office of Academic Engagement.