Meet Mr. Jeremiah O'Bryant, the president of NSU's Student Government Association for 2020-21.
In this episode, Mr. O'Bryant showcases his SGA team and some of what they plan to do in Spring 2021 to support students. He also reminds students to take time to plan and not procrastinate and encourages seniors to celebrate and appreciate their accomplishments.
Stay tuned for new episodes now posted on #TipsTuesdays.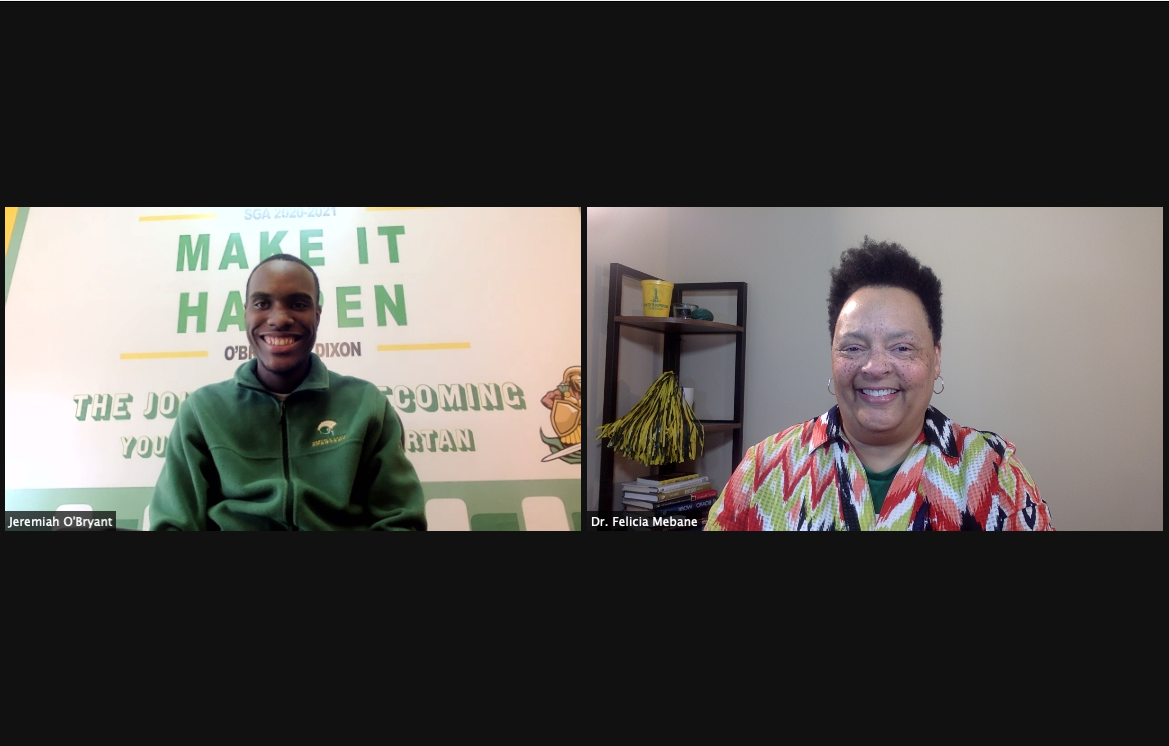 tips tease
Use a planner, even a paper one.
Participate in SGA events, including town hall meetings.
credits
This episode was hosted and produced by Dr. Mebane.
Photo: L to R. Mr. Jeremiah O'Bryant and Dr. Mebane. Screenshot taken by Dr. Mebane.