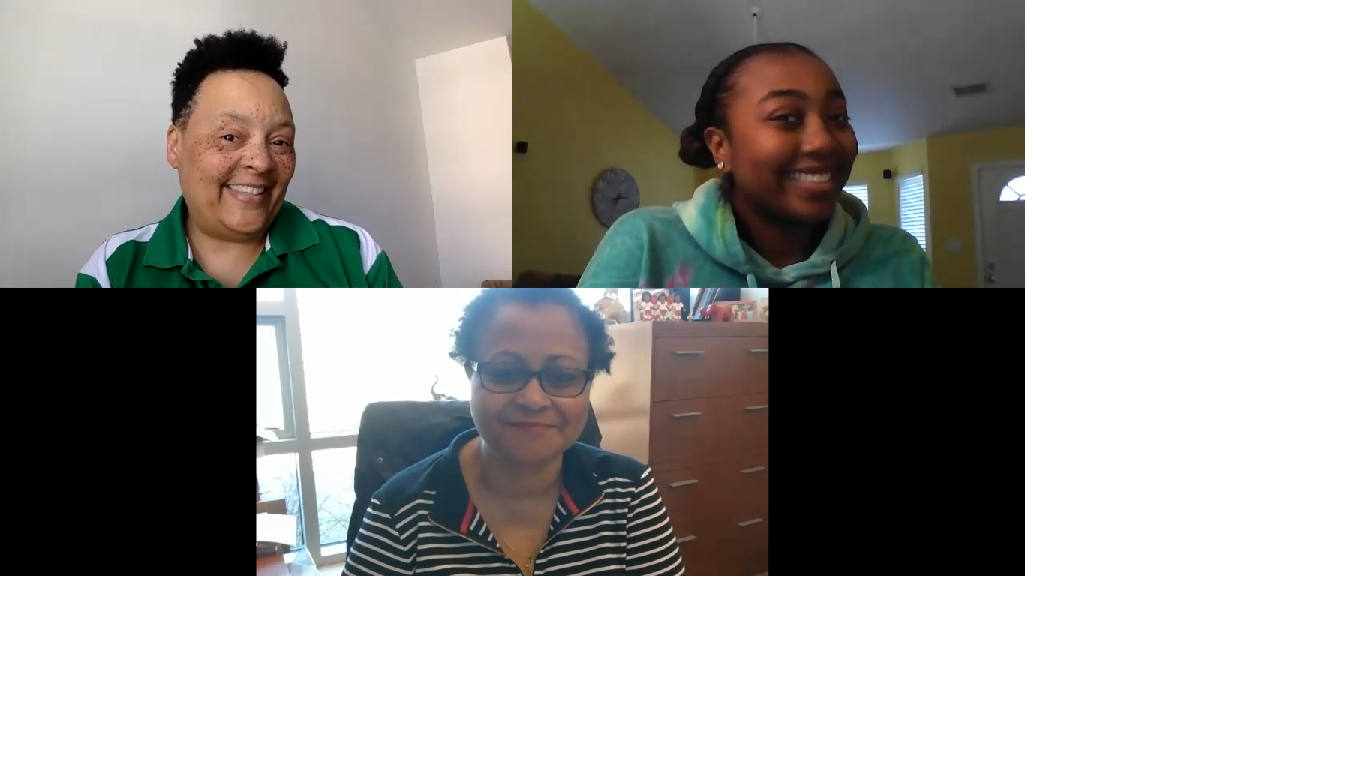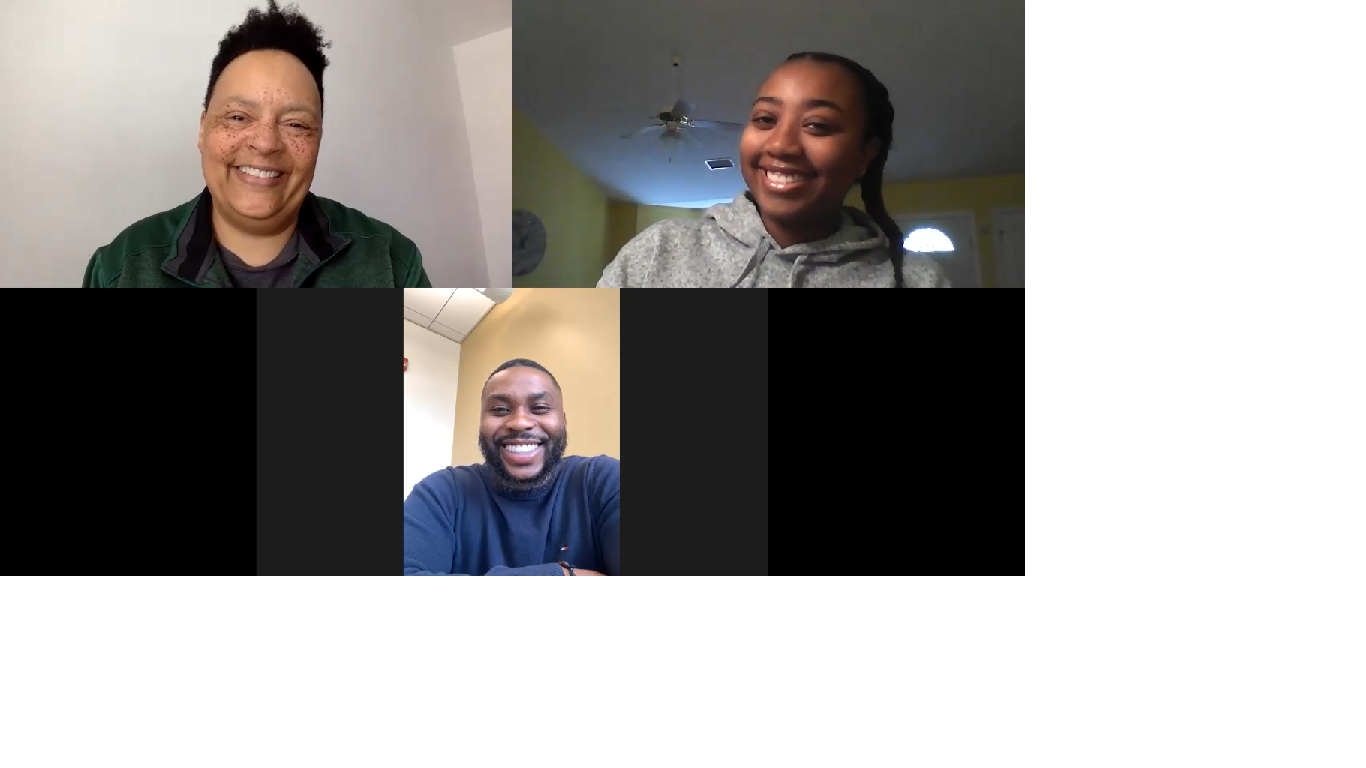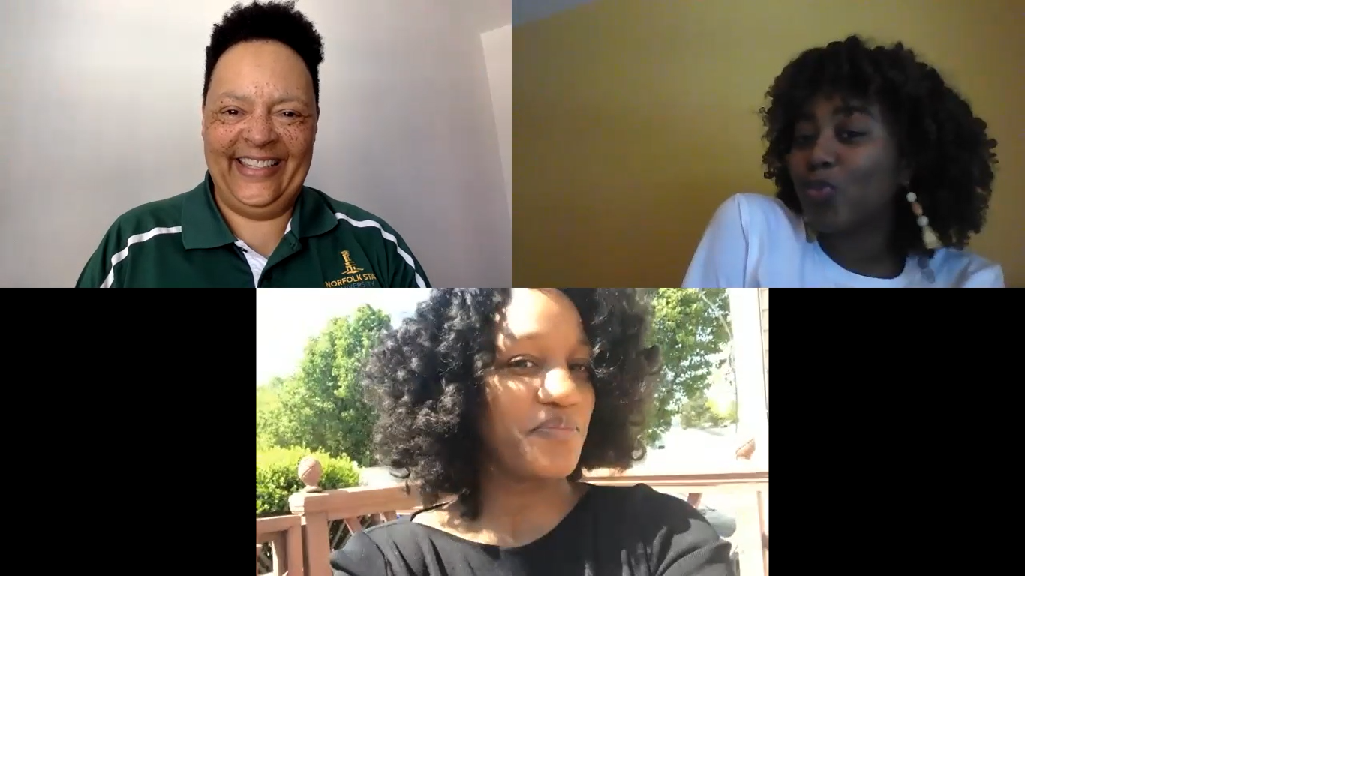 One of Next Up's goals is to introduce students to the offices and other resources on campus that promote student success. This segment (a little longer than usual) is the first of an ongoing series of special episodes in which you meet faculty and staff who support academics.
In this episode, we feature three fabulous guests, including Ms. Sheryll Heard, the Program Manager, Mr. Theophilus Clark, Associate Director of Learning Assistance Programs, and Ms. Khadijah Brown, Professional Advisor. Tune in to learn more about our stellar leadership teams and the valuable tools that the Center offer (with a focus on freshmen and sophomores).
TIP TEASE: Be intentional about your time and take ownership of your decisions. 
TIP TEASE: Be proactive. Connect with services and programs before challenges pop up.
[Photo Credit: Top to Bottom L to R, Dr. Mebane, Ms. Heard and Ms. White; Dr. Mebane, Mr.Clark and Ms.White; Dr.Mebane, Ms.Brown and Ms. White. Screenshots taken by Ms. White.]
Next Up. Student Success! is presented by the Office of Academic Engagement at Norfolk State University.