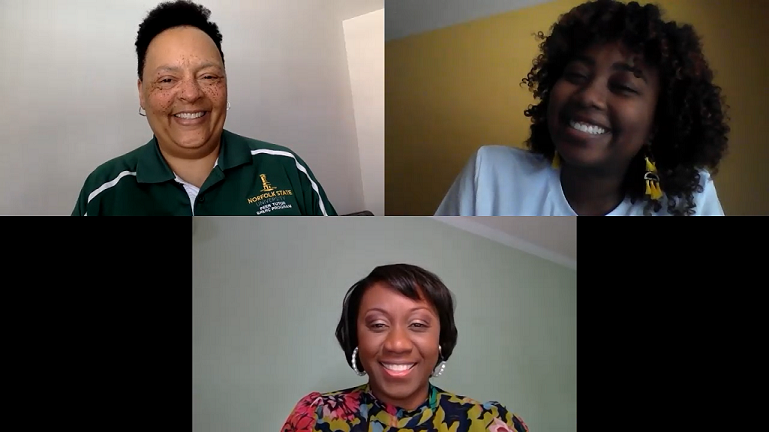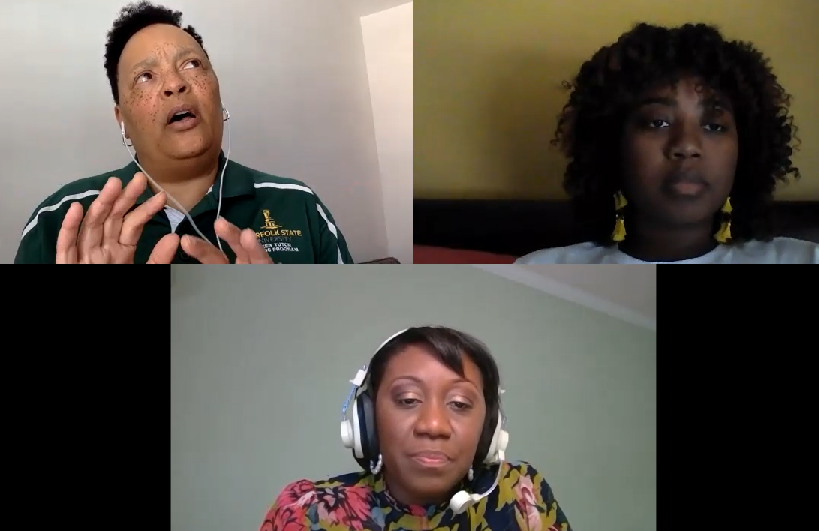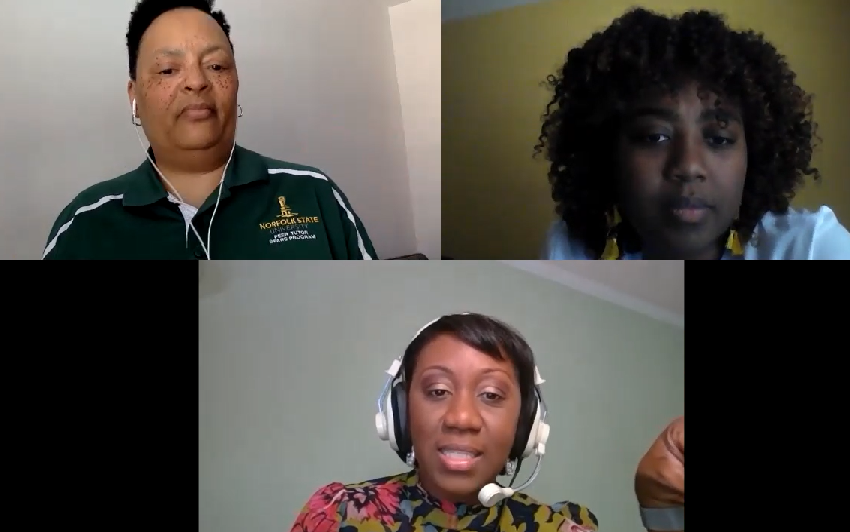 Preparing for final projects and exams is known to be one of the most stressful times in the semester for students. And, this semester has even more stressors because of COVID-19. This episode is geared to helping students succeed throughout this time.
Dr. Rhonda Fitzgerald is an Associate Professor within the Mathematics department at Norfolk State University. Dr. Fitzgerald is a pro at flipping the classroom to teach college students and received her certificate for online teaching in December 2019. Tune into this session for motivation, tips and tools for ending the semester strong!
TIP TEASE: Replay recorded Blackboard Collaborate sessions for efficient studying.

TOOL TEASE: Utilize your professors, and do not be afraid to ask questions.
[Photo Credit: L to R, Dr. Mebane, Dr. Fitzgerald and Ms. White. Screenshots taken by Ms. White.]