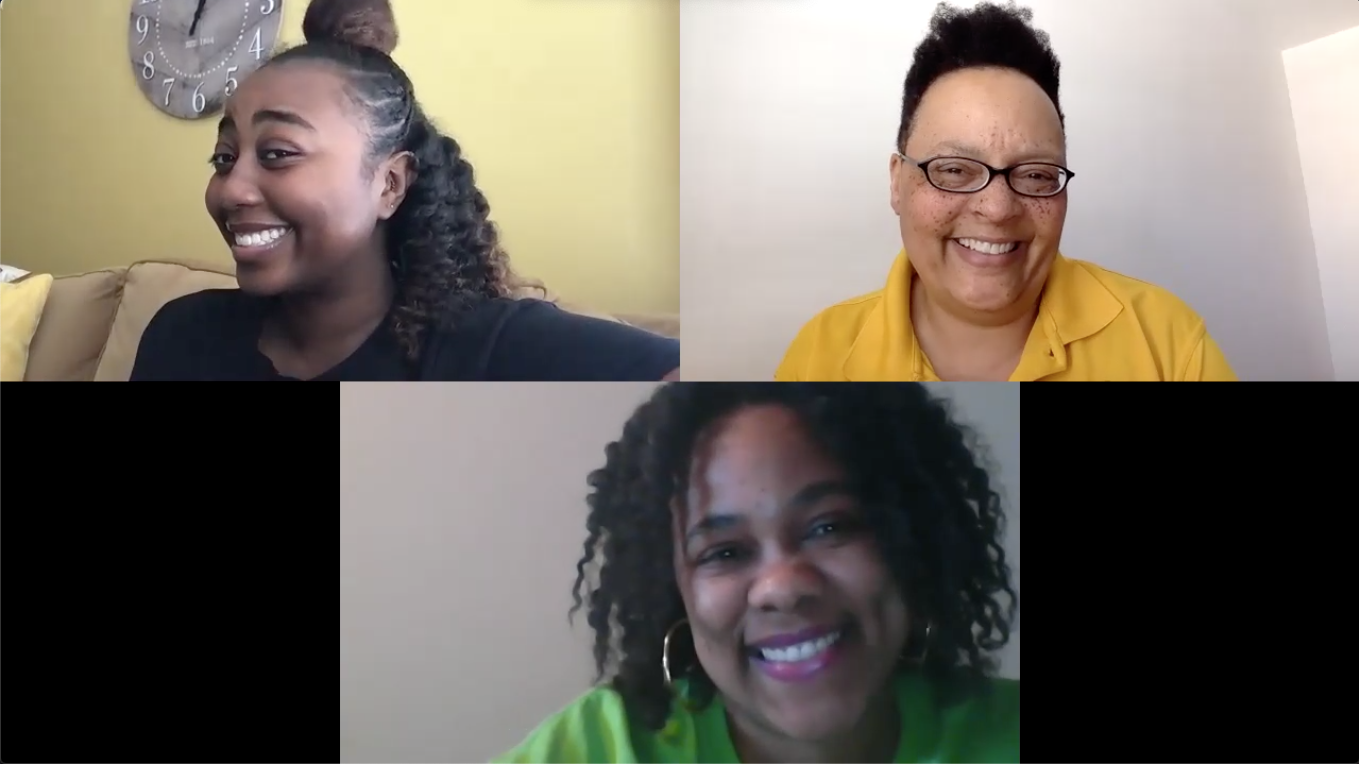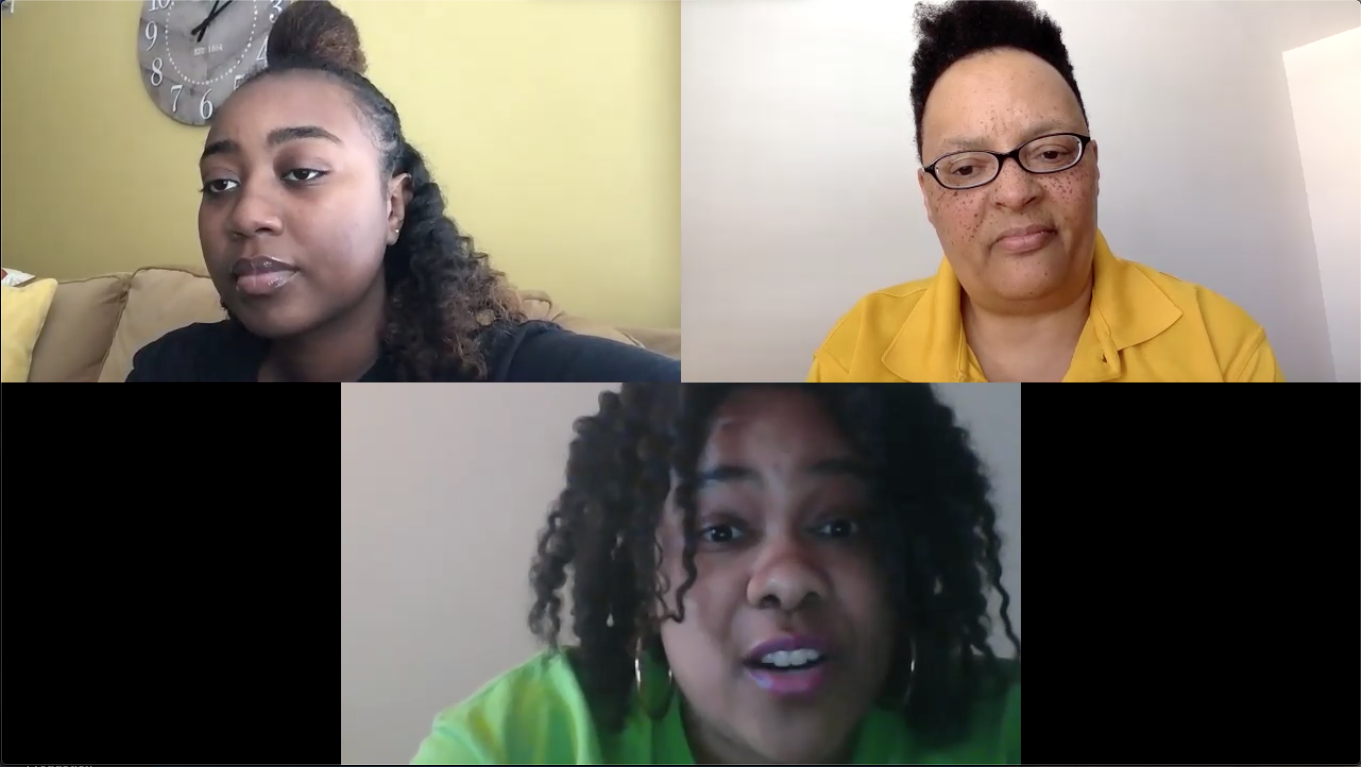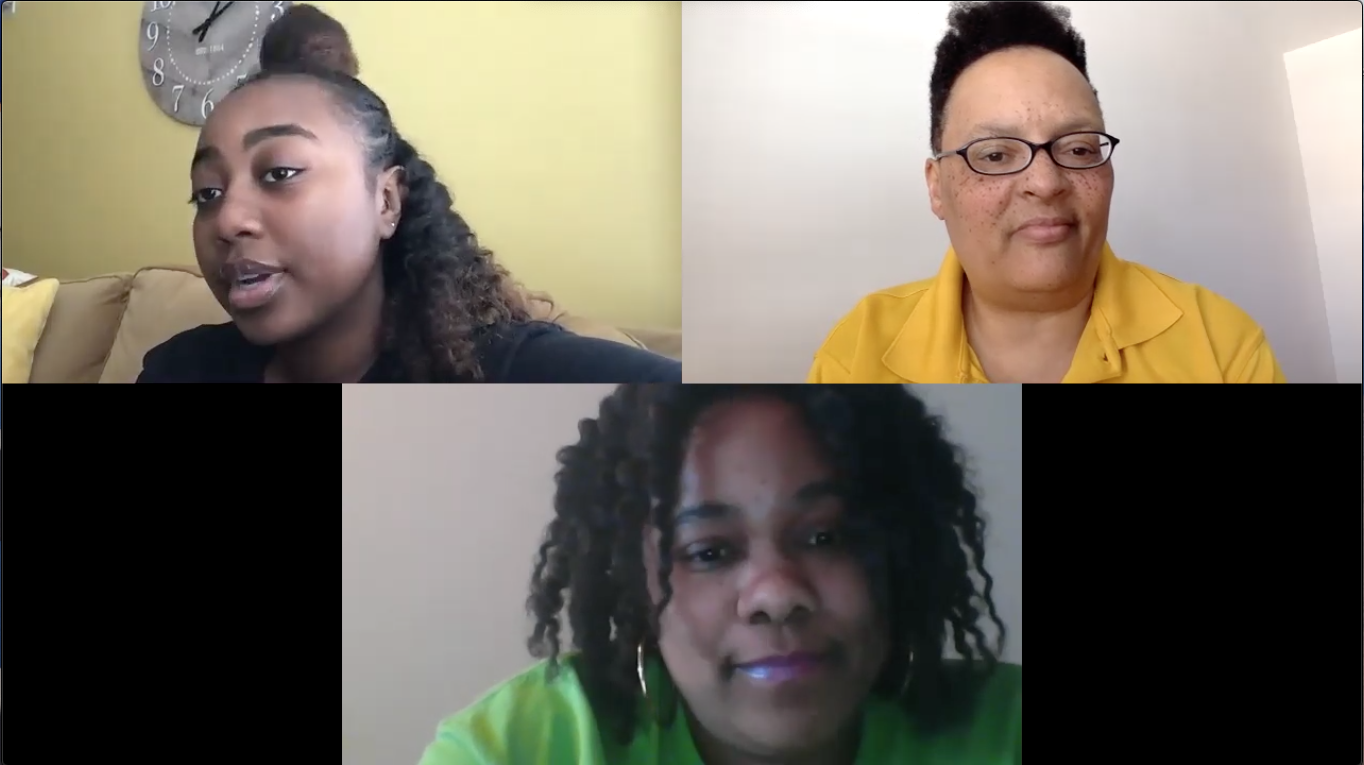 Professors are the backbone of students' academic experience. Whether on campus or online, they provide knowledge and skills that form the basis for jobs, careers, community service and more.
This episode features our first full-time professor guest: Dr. Erica Russell, Associate Professor, Psychology Department. Dr. Russell shares some of her experience and lessons learned from teaching online classes that were not online classes and tips for good mental health. 
TIP TEASE: Regularly do something (healthy) that makes you happy.

TAKE TEASE: Even professors are learning lessons from teaching while in quarantie.
[Photo Credit: L to R, Ms. White, Dr. Russell and Dr. Mebane. Screenshots taken by Dr. Mebane.]