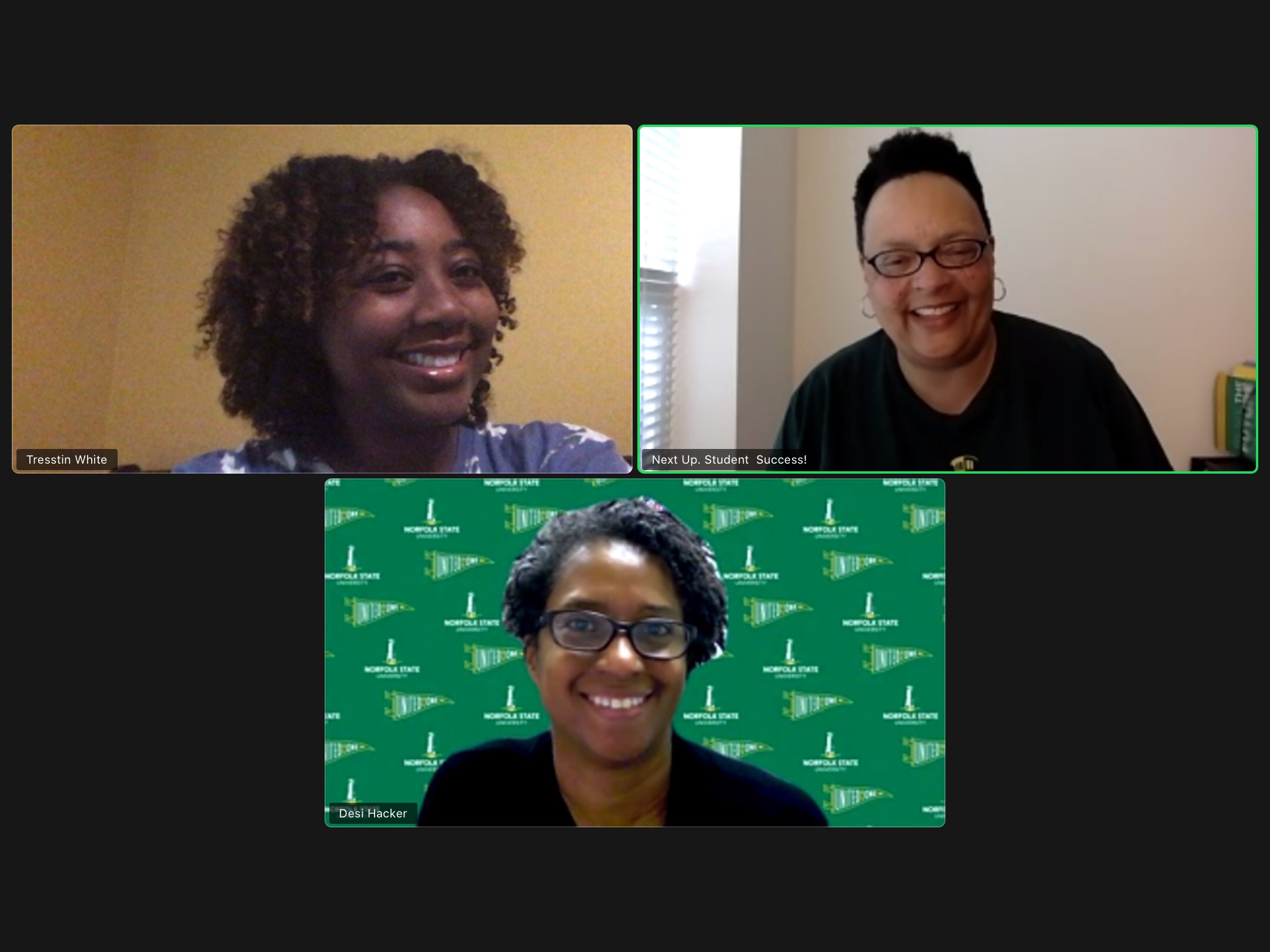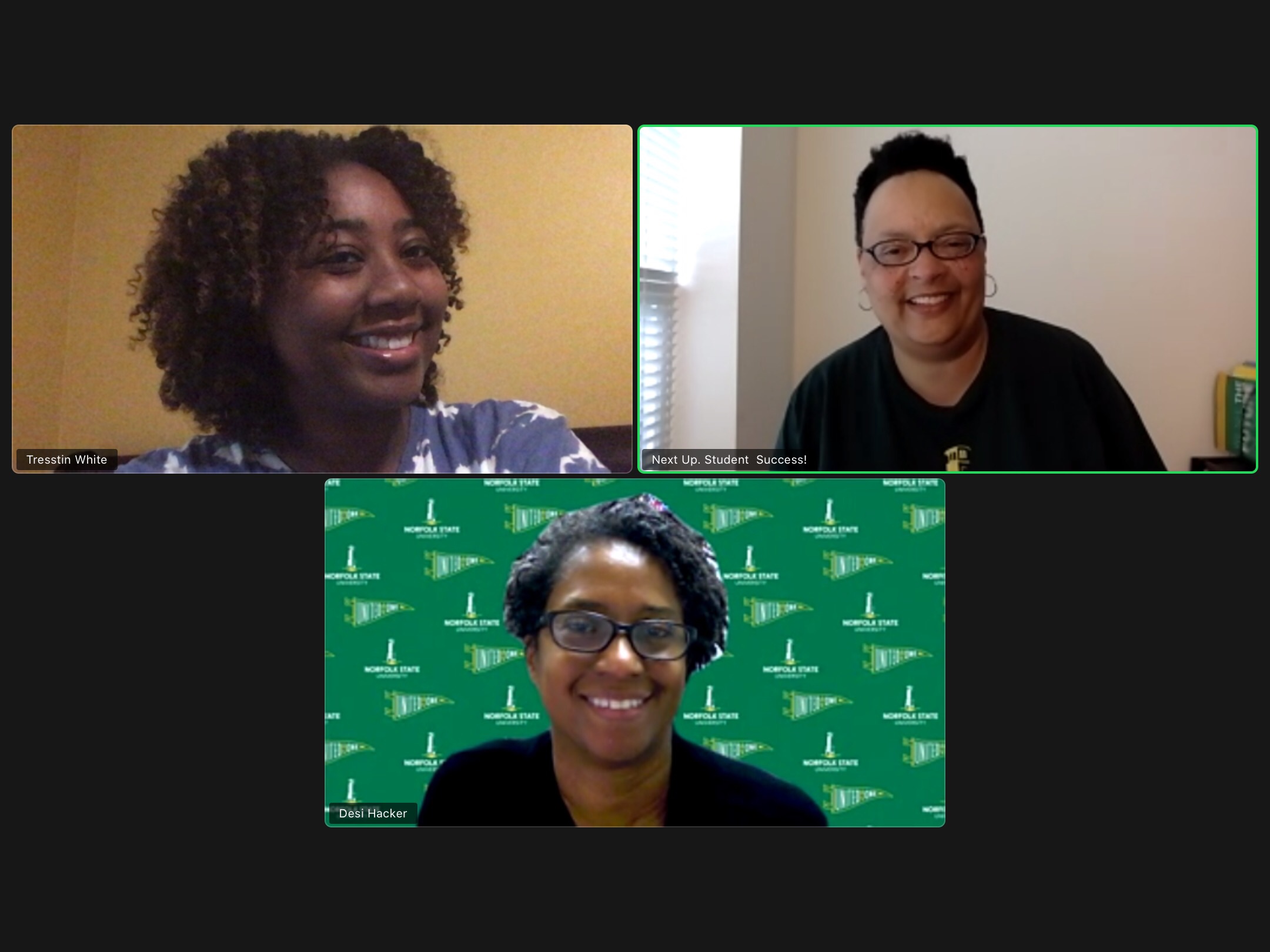 While in college, undergraduate students can be conflicted about what to do next. The future can seem to be a scary thing due to uncertainty. However, with the right approach, it doesn't have to be.
This episode features Dr. Desideria Hacker (Assistant Dean, School of Graduate Studies and Research at Norfolk State University). Tune in to hear helpful advice on focusing on your purpose and having an approach for mapping out options and pursing them.
TIP TEASE: Start planning for life after undergrad early, and it's never too late to start.
TOOL TEASE: Build good relationships with professors now in order to receive advice and good recommendation letters later.
[Photo Credit: L to R, Tresstin White, Dr. Hacker and Dr. Mebane. Screenshot taken by Ms. White.]
[This episode was produced by Ms.Tresstin White.]