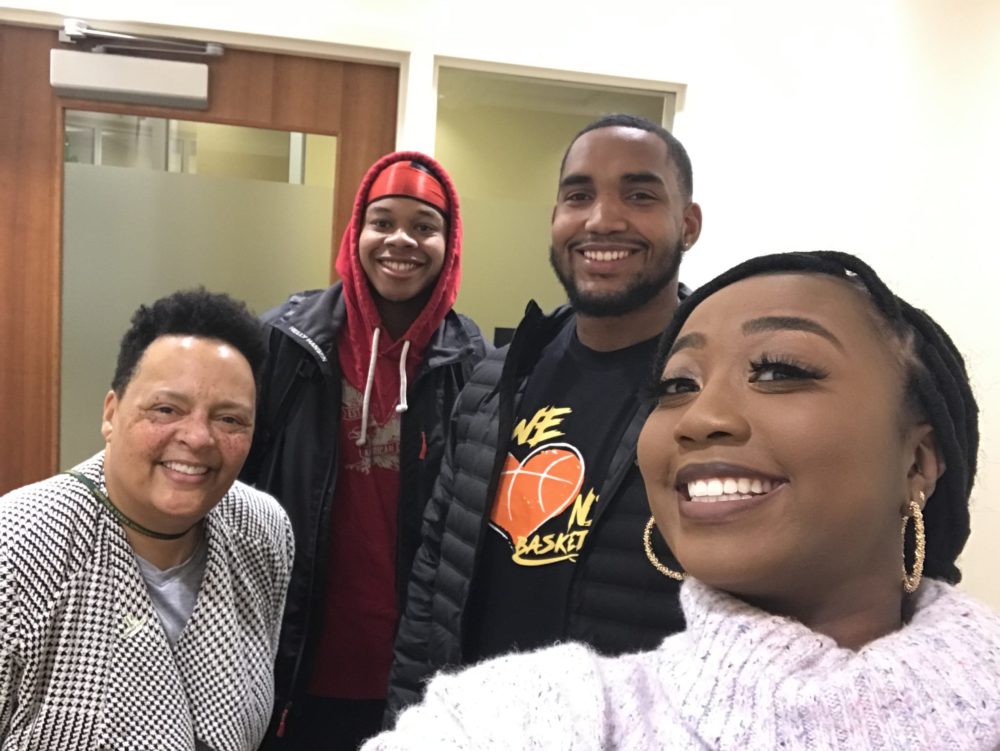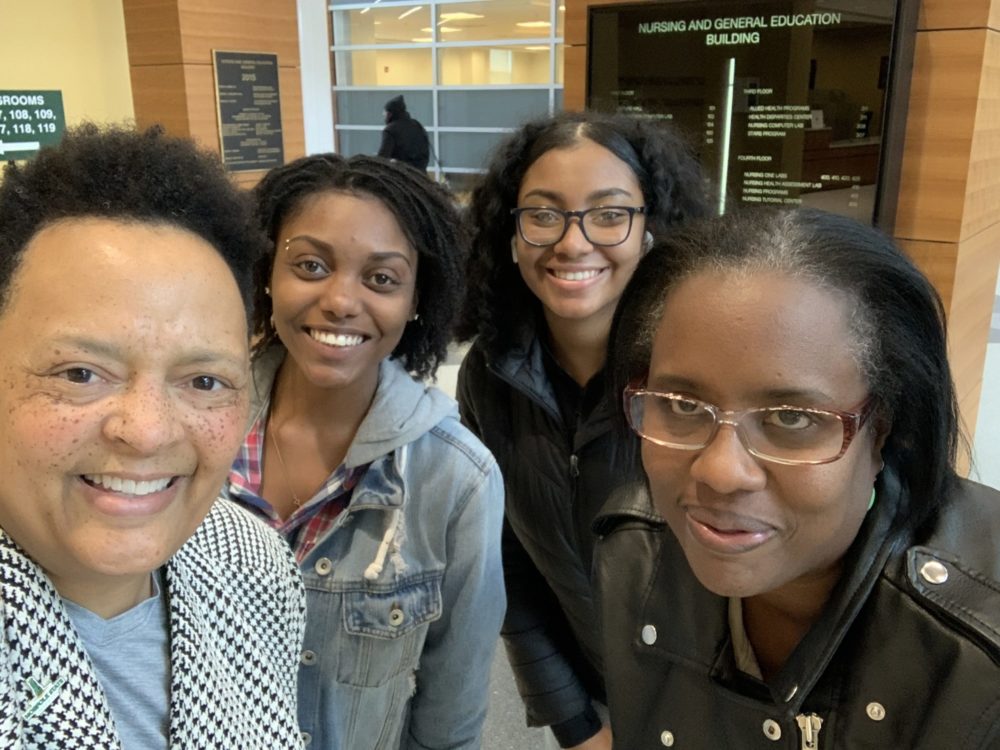 Each semester, the staff of NSU's Student Success Center celebrate good and great 5th (and 10th) week grades. In this episode, honored students share academic tips and tools that help them succeed and their take on this event.
TIP TEASE: Separate fun and academics.
[Photo Credit: L to R, Dr. Mebane, Quinton Anderson, Jalen Powell and Tresstin White. Taken by Tresstin White.]

TIP TEASE: Review the instructor's and your notes daily (yes, every day).
[Photo Credit: L to R, Dr. Mebane, Kiirsten Daniels, Deandrea Byrd and Michelle Taylor. Taken by Tresstin White.]