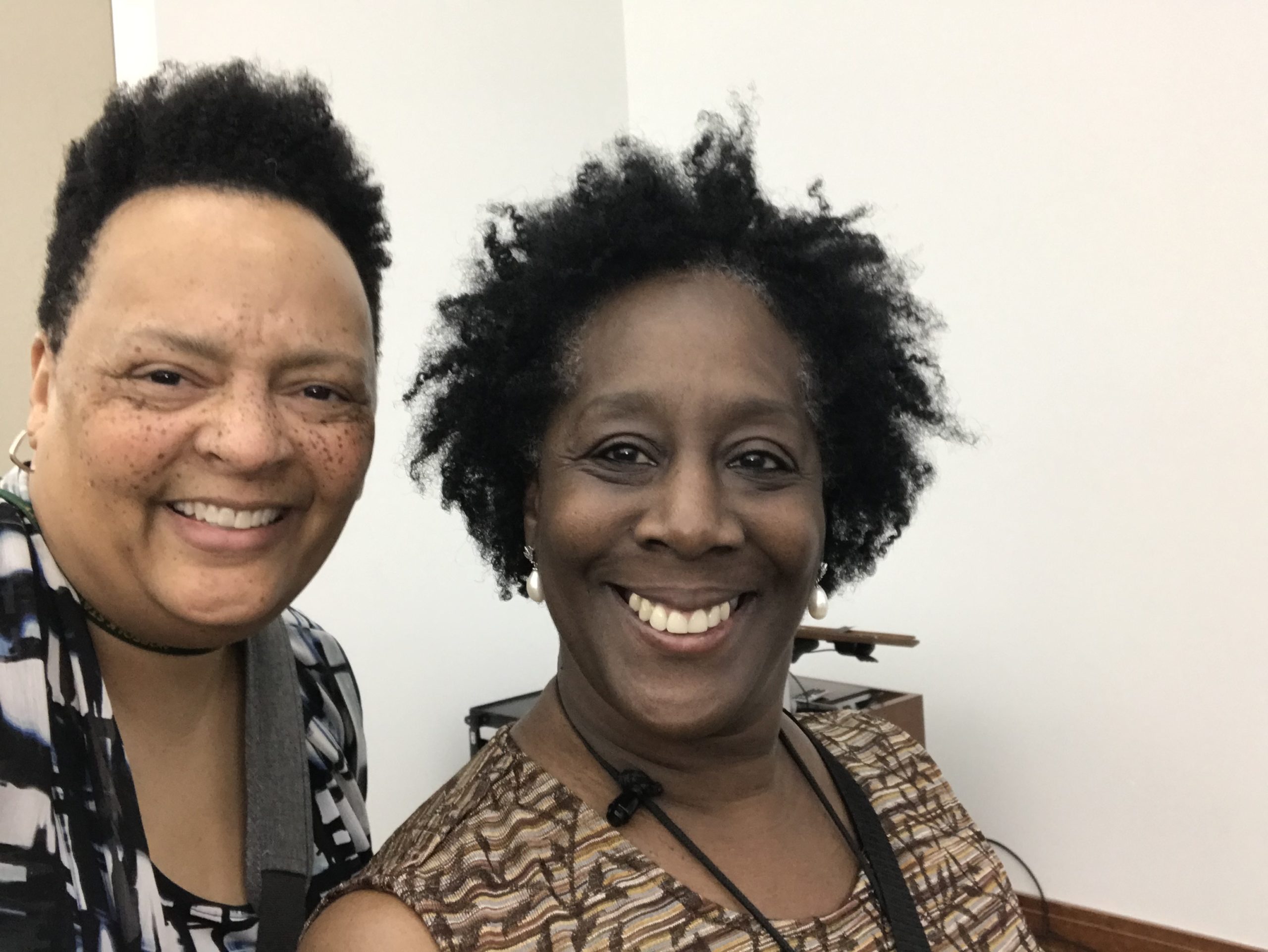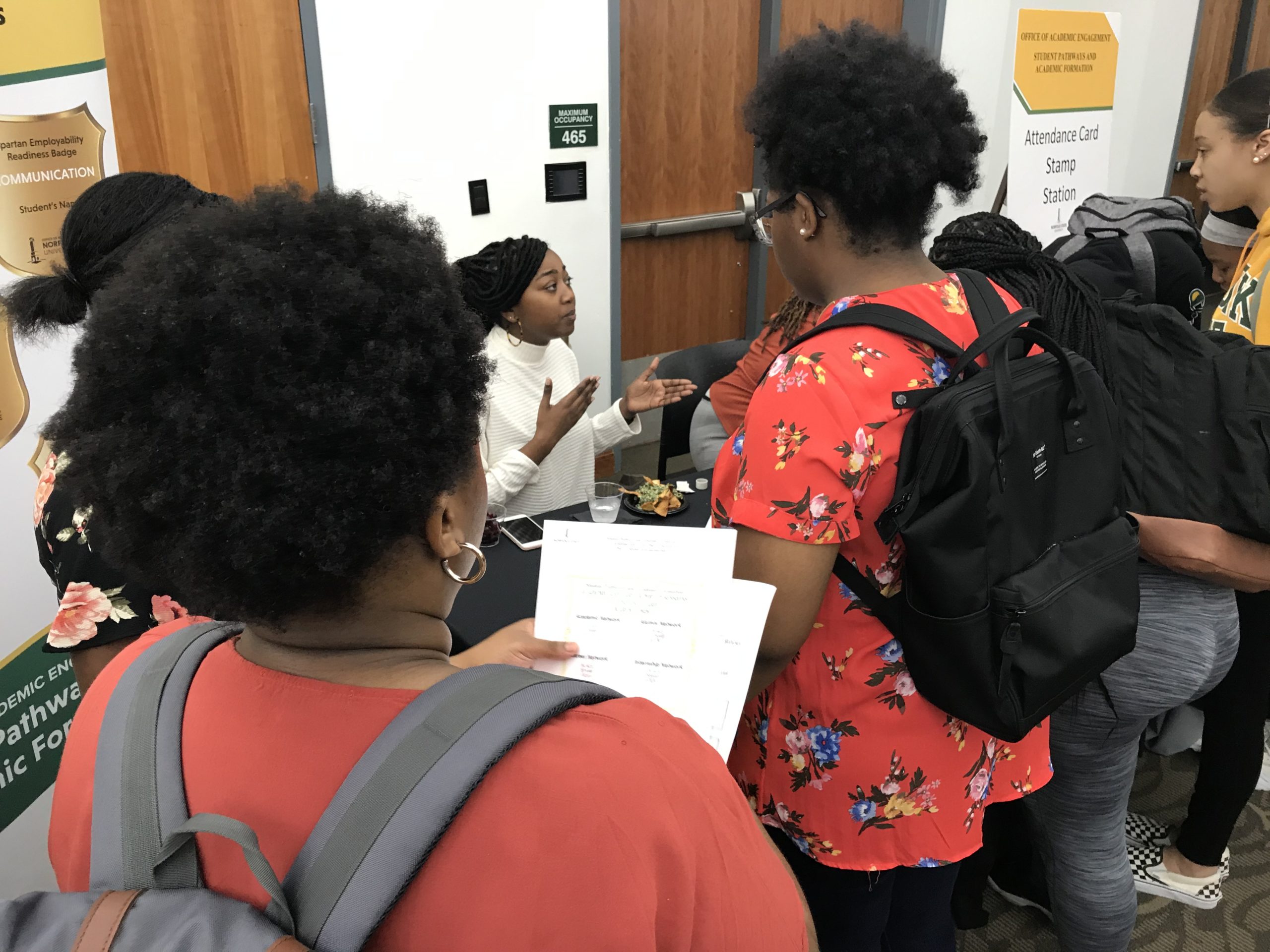 In the first week of March (well before social isolation was required on campus), Dr. Marable and her team organized a Career Pop Up for Norfolk State University freshmen. Listen is to hear what students learned and how faculty contributed.
TIP TEASE: Network, network, network.
[Photo Credit: L to R, Dr. Mebane and Dr. Robin Marable. Taken by Dr. Mebane.]

TIP TEASE: Take advantage of NSU resources.
[Photo Credit: Tressin White in the white shirt. Taken by Dr. Mebane.]