With so much going on in the world, it will be a real challenge for students to stay focused on study when classes return this fall. Some classes will be online. In-person classes will require new public health pre-cautions. Spaces will not be available for larger groups. Sports and other events will not be the same. Family and friends make be affected by COVID-19. And, students still have to take classes.
This special episode highlights a panel of student leaders who we asked to share academic advice on staying focused and making distraction free zones that students can think about before classes start. Our student panel consists of Ms. Jamie Turner (a recent May 2020 graduate from Virginia), Ms. Symone Thomas (a current senior from Texas) and Ms.Serenity Magee (a current sophomore from North Carolina). Make sure to tune in for their tips, tools and takes on what works.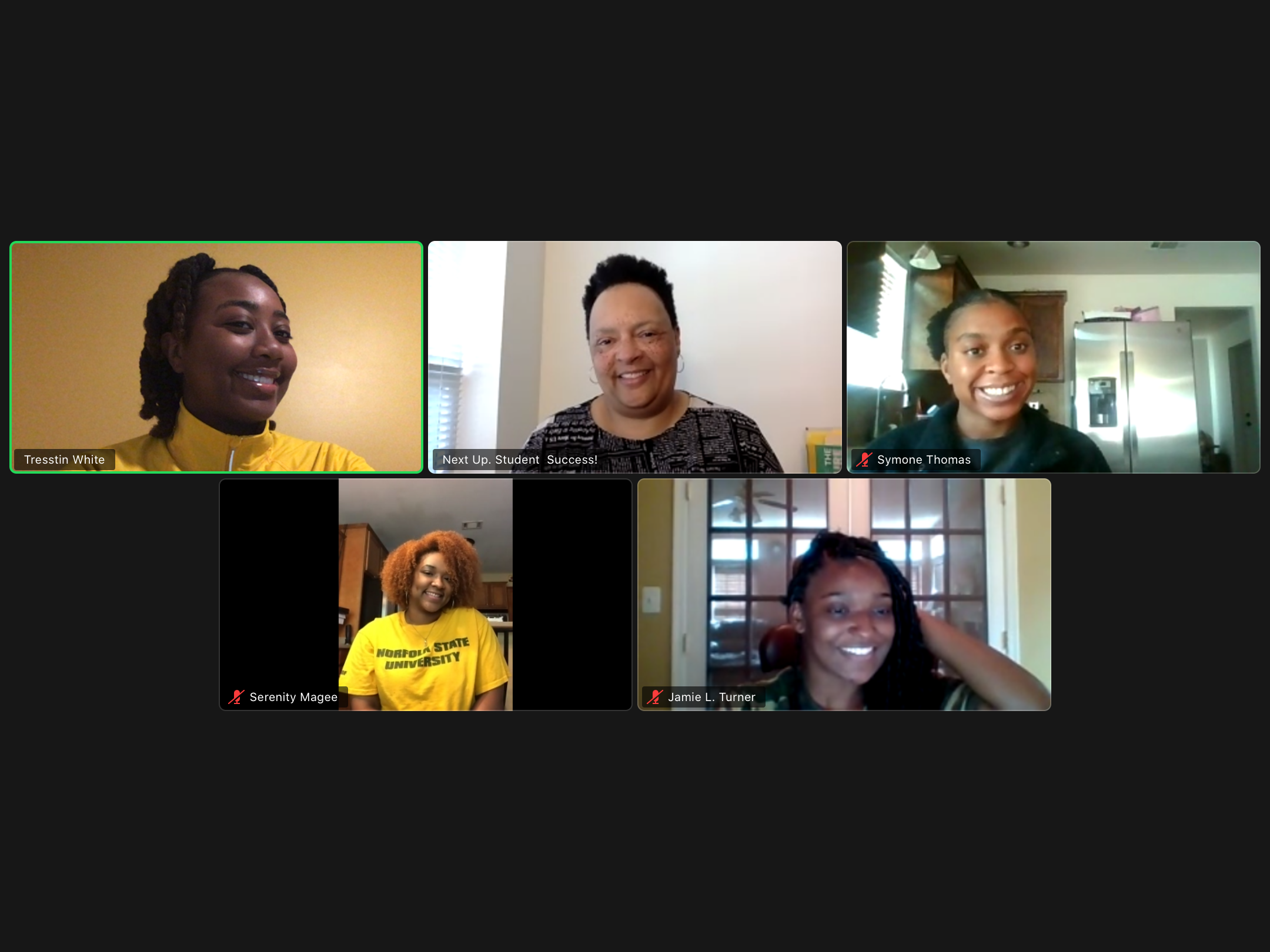 tips tease
– Stay disciplined including reminding yourself about what needs to be done (Symone)
– Break assignments into pieces to avoid becoming overwhelmed and procrastination (Serenity)
– Find quiet places that work  best for you (Jamie) 
tools
Mentioned in the Episode
(not an endorsement)
The Blackboard app
Meditation
Planners
Chegg
credits
This episode was hosted by both Dr. Mebane and Ms. White and produced by Ms. Tresstin White, with an assist from Dr. Felicia Mebane.
Photo: L to R. Ms. Tresstin White, Ms. Serenity Magee,  Dr. Mebane, Ms. Jamie Turner and Ms. Symone Thomas. Screenshot taken by Ms White.